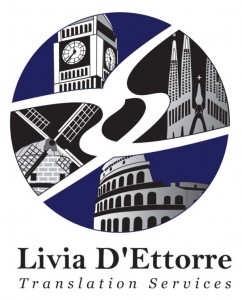 Do you need a translation from English, Spanish or Dutch into Italian? Are you looking for a translator who doesn't just speak Italian, but who knows how to convey the slightest nuance of the source language?
I am a native Italian speaker who has always had an interest in foreign languages and cultures. Therefore I decided to study foreign languages and literatures (English and Spanish) at university. In 1995 I moved to the UK where I graduated in Language Studies, obtained the IOL Diploma in Public Service Interpreting (English/Spanish, legal option) and the certificate in Community Health Interpreting (English/Italian). In 2002 I moved to the Netherlands where I worked for two years as an in-house translator and proofreader for one of the leading manufacturers of connectivity products. After that, I worked for a year as a translation coordinator. Since 2007 I work as a full-time freelance translator.
I am a member of the NGTV (Netherlands Association of Interpreters and Translators) and of MET (Mediterranean Editors and Translators).
I am also a Proz.com Certified Pro Translator in the language pair English into Italian.



* Terms and Conditions of the NGTV apply.